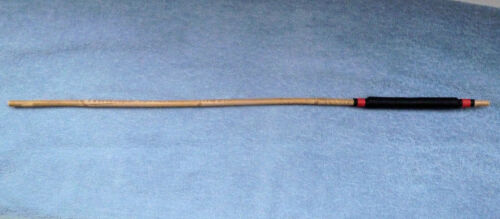 Price: 25.95 GBP
Traditional Kooboo STRAIGHT 32″ x 10mm SENIOR – School Cane






 

This is a Private listing – buyers
names and items will be kept private

It is NOT an auction either so if you want it
BUY it NOW don't wait!

 
 


This item will ONLY be shipped in the UK by Courier Service.

Royal Mail next day special delivery is available.

You can
choose click & collect at ARGOS
and
your item WILL be sent to your chosen Argos store in the UK.

 
| | |
| --- | --- |
| Click here to see our other items |   |
 

Traditional
(authentic natural Kooboo)



"Senior" 10mm
school
cane
Straight handle
(32″ x 10mm)


*NOTE** the term JUNIOR and SENIOR refer to SIZE
or Diameter and not to the USE of this item. Junior is usually between 6mm – 8mm thick
and Senior is around 10mm-11mm thick.


Do NOT confuse with Junior school and Senior School

 
 



This is an authentic 'Senior' school cane almost exactly as you would have seen
used in schools before 1975. It is our standard senior cane
in straight format and
therefore offers a painful experience if ever used. Ideal for
those wanting a 'professional' type of implement!

(note that this is sold
according to eBay rules as a collectors' item- see below)

This is new and unused. Made
from natural Kooboo cane (with the outer skin still on) and lacquered in a durable gloss finish.
All canes are finished in hygienic
clear cellulose lacquer and can be wiped clean

All joints or "knuckles" are
smoothed and the tip is rounded so
there less chance of surface injury! (see
picture). No two cane look exactly the same

Dimensions: 815mm (32″) long
x 10mm diameter (all
measurements are approximate to within a few mm).

Length is from top of
crook handle to tip of shaft making the effective length from where it would be
held around 28″ which was within the regulation length for canes used in
state schools (30″ max).
Long canes can be difficult to wield and aim.

This is sold as a
Professional item, collector's piece
or decorative item only
and is not sold or advocated to be used.

Click here
to see our other items

 
 
 

**NOTE**  This item is
now outside the UK Royal Mail™ size guidelines and therefore can no longer be sent as a flat package by
standard First Class Post in the UK at a sensible price – Overseas addresses are different due to International size conventions and different packaging rules apply.

UK Buyers – This item will be sent using a Courier service
with tracking.

However, a 24 hour (expensive) Special
Delivery option is available if you really need it quick.

This is a private sale and buyers details will be kept anonymous as will feedback. If you don't want feedback please email me.

This will be sent in a plain wrapper with only your delivery address and my return address on the reverse to any address you request in writing at time of ordering.

There will be no
identification of contents on the package.

Please
note that all export orders outside the EU will be declared as
"Reproduction Old English School Equipment"

**NOTE**
Overseas buyers, must (eBay rules) use "International Signed for" , "Tracked" or "Track & Signed"
postage – all are insured against loss and I always use "Tracked & Signed" whenever available.









 
 
 
 
 

Conditions

please read and take notice

 
 

Payment

Please pay as soon as you win the item.  I accept PayPal,  Postal Orders. UK Cheques (if you really must)
and Bank Credit Transfer (email for details).
Overseas buyers MUST use PayPal and pay in GB Pounds (sterling).



If sending payment I expect payment within 3 days and please use eBay checkout. 
Please email and tell me then I won't have to keep pestering you.

Please avoid E-cheques with PayPal as it can take up to
20 days to process.

 

 
 

General

Goods are sold in good faith
and serviceable as described above. They are sold without any warranty
whatsoever as to their suitability for any particular purpose you intend to use
them for or as to their mechanical or cosmetic condition. No two canes, paddles
or furniture can be identical or identical to that shown in the accompanying
photographs.

Please read all information supplied with purchase.
 

 
 

**important**

If you
intend to pay by other means please email to advise of how you intend to pay otherwise your
offer may be cancelled. No communication after 4 days I shall consider
opening a non paying dispute.

Make sure you have means to pay for the goods you intend to buy before proceeding.  I will
ban non paying bidders / buyers from buying or bidding on my future listings.

Please use "CHECKOUT" so we both know
how you are paying.

 

 
| | | | |
| --- | --- | --- | --- |
|   | Shipping | I generally ship item within 24 hours of payment. I will, generally, ship world wide for the cost of shipping plus a reasonable amount for packaging etc.    |   |