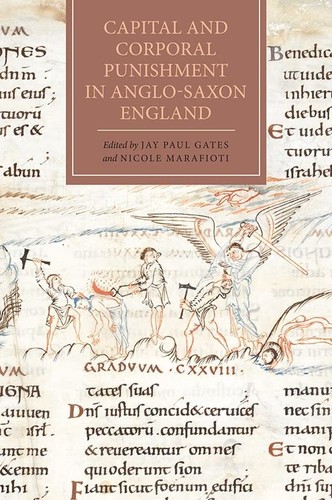 Price: 35.00 GBP
Capital and Corporal Punishment in Anglo-Saxon England – Jay Paul Gates – VGC




Home Page
About us
Shipping and Returns
Delivery
Payment
Contact us
Shop by Category
Antiquarian Books
Books
DVD's
Everything Else
Gifts/Statione​ry/Toys
Job Lots
Music CD's, Vinyl & Cassettes
Posters and Prints
Other
Store Pages
Home Page
About us
Shipping and Returns
Delivery
Payment
Contact us
Need Help?
All eBay messaging contact will be
answered within 24hours!:
Capital and Corporal Punishment in Anglo-Saxon England – Jay Paul Gates – VGC
Product Details :
Picture Shown is For Illustration Purposes Only, Please See Below For Further Details
CONDITION –  VERY GOOD – HARDBACK –
light dent/wear and scuff marks to boards, pages in nice condition, shipped from the UK
We're a UK based company who stock a wide range of new and collectable books as well as unusual and unique gifts, dvd's, greetings cards and lots more!
We endeavour to supply our customers a perfect combination of competitive pricing, honest images and descriptions and a reliable delivery method.
Our success over the years is due to being able to deliver what the customer wants. We are always on the search for the best products at the most competitive prices and on trend, to provide value for money in today's ever changing market.
First time shopper or repeat customer, we hope you enjoy your shopping experience. We aim to make your experience as comfortable and easy as possible to enable you to confidently shop securely. We at Devils in the Detail love our business because we love our customers. There is no such thing as a bad customer just bad customer service.
We pack all orders carefully with additional board inners and paper (where/when needed) to ensure your order arrives as described in the listing.
Worldwide Shipping – In most cases postage is quoted but please inquire about postage rates to your country before placing a bid or a 'Buy it Now' order if not shown on the listing.
Deliveries sent via Courier to Channel Islands, Isle of Wight, Isle of Man, Scilly Isles, Scottish Highlands, Scottish Islands and Northern Ireland may incur a surcharge due to the additional costs to send to these destinations. Once item payment has been received an eBay invoice will be sent for payment of the fee. Alternatively buyers can request an amended invoice before payment.
PO Box addresses – Most items over 2kgs cannot be delivered to these type of addresses as our courier company needs a home or business street address for delivery. Please inquire if delivery is possible to your PO Box address if this is the case.
Customs charges to non-UK customers – You may be liable for additional charges if your order exceeds your country's maximum set allowance for a particular item. Please be aware of this when ordering items as we will not be held responsible for any additional charges to release goods on your behalf.
If your order has not arrived within in its estimated time, it might be that delivery has been attempted and it is being held at your local Post Office collection point or left with a neighbour. If your item is not being held at the collection point then your order may have been delayed or lost in the postal system. In which case, please allow 5 working days after the estimated delivery time and if your item has still not arrived please contact us.
Genuinely faulty goods will be replaced or money refunded. If the item is not faulty you still have the option to return the item for a full price excluding postage costs. You have 14 days upon receipt of the product to return the product. You will be refunded the full price excluding postage costs. Please send returns to: DITD Returns, 19 Lime Walk, Oxford OX3 7AB, UK
Your satisfaction is very important to us and nobody likes bad feedback but we are only human and sometimes things can go wrong. Please contact us via the methods available within eBay regarding any problems before leaving negative feedback.
We accept all well known ** Credit Cards, Debit Cards, Apple Pay, Google Pay, and PayPal. Unfortunately we don't accept cheques, money orders or bank wire transfers.
We aim to answer all questions/queries within 24 hours. Please contact us via eBay messaging service.
Shop by Category
Antiquarian Books
Books
DVD's
Everything Else
Gifts/Statione​ry/Toys
Job Lots
Music CD's, Vinyl & Cassettes
Posters and Prints
Other
Store Pages
Home Page
About us
Shipping and Returns
Delivery
Payment
Contact us
Need Help?
All eBay messaging contact will be
answered within 24hours!: